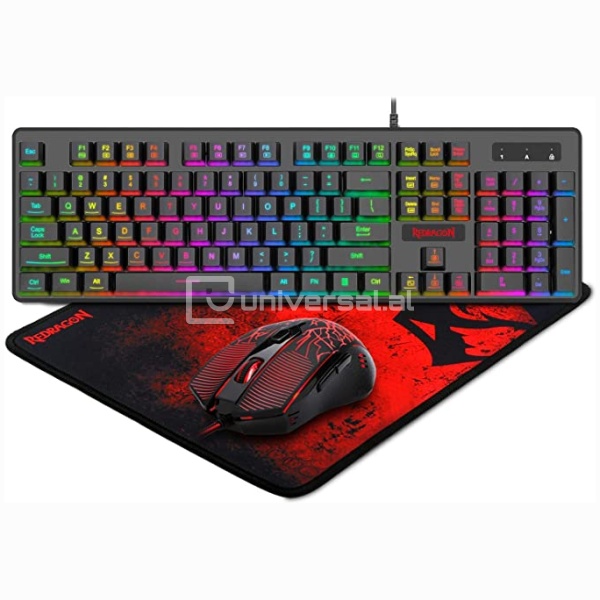 Bundle Redragon S107
4,299 L
USB Keyboard and Mouse Combo Plus Mouse Pad the Redragon S107 Gaming Essential includes a 104 key RGB LED Backlit Mechanical Feel Gaming Keyboard, a RGB LED Backlit Gaming Mouse and a Large Gaming Mouse Pad
Ergonomic Redragon Multi Color RGB LED Backlit Computer Gaming Mouse with Breathing Mode. Up to 3200 DPI, 4000FPS, 10G ACC super-fast game engine 6 Buttons Gaming Mouse, 5 buttons of the Mouse are programmable
RGB Backlit Mechanical Feel Gaming Keyboard, Redragon LED RGB Keyboard, 7 colors, 6 backlight effects, 4 backlight brightness levels and adjustable breathing speed, the illumination can be completely turned off
Ergonomic Designed Keyboard waterproof, with 104 keys, 25 keys without conflict, 11 multimedia keys. WIN key can be disabled for gaming. The Keyboard has great ergonomics and a space saving design delivering a pure, fluid gaming experience
Gaming Mouse Pad Large Redragon Mouse Pad for Gaming, Waterproof washable and easy to clean, Silk-processed cloth surface. Advanced multi-layer surface provides thousands of lights reflecting microscopic points for ultra-precise tracking.