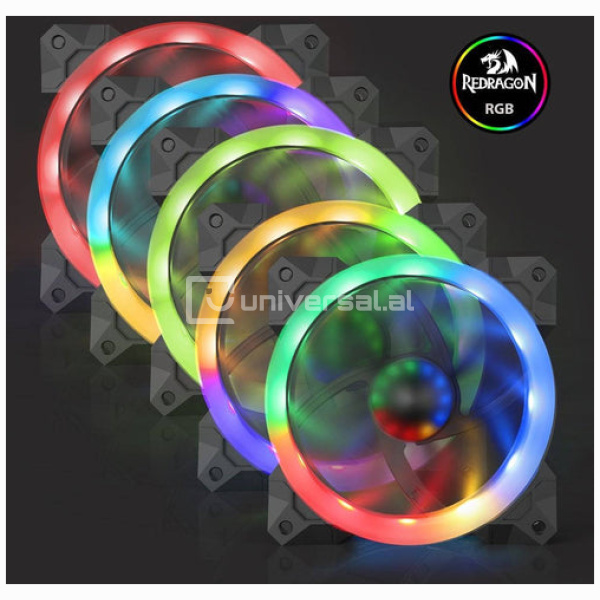 Case Cooling Fan Redragon GC-F008 RGB
4,999 L
COOL IT DOWN: Redragon cooling fan owns a fast cooling speed, which can lower the temperature by 10-15 degree rapidly. Rated speed is up to 1200rpm.
CUSTOMIZABLE COLORS, VARIOUS CHOICES: Comes with an IR controller, you can switch colors, light speed and modes easily, which will make your PC case cooler and showcase your personality.
CONTROL CONNECTOR: The RGB controller can connect up to 10 fans at the same time. 6Pin interface provides RGB FAN safe and reliable power output, which will make the lights appear bright and colorful.
LONG WORKING LIFE: With hyper bearing design, and made with high quality eco-friendly materials that are certified by CE & ROSH, GC-F008 fan is durable and has a long usable life up to 30000 hours.
EASY TO INSTALL: Redragon GC-F008 is easy to setup and operate.
Light speed and modes are controllable.
Compatible with all types of D-Type 4Pin connection chassis.
Equipped with an infrared remote controller, Color can be changed via remote.