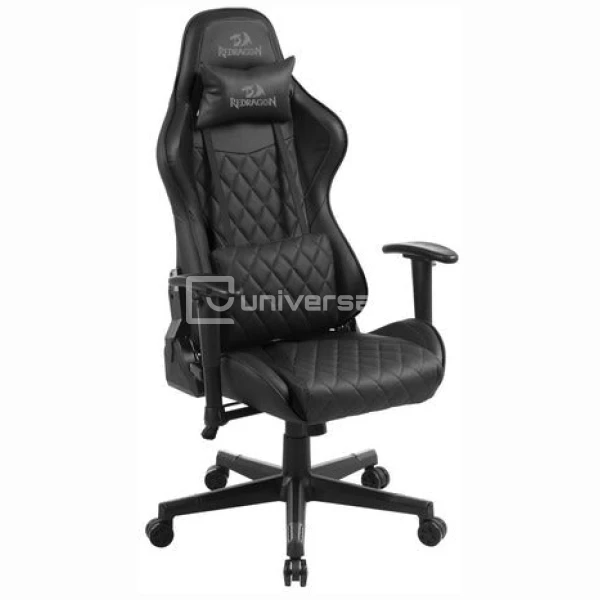 Chair Redragon Gaia Gaming Chair Black C211-B
29,999 L
ADAPTS TO YOUR BODY
The Gaia has a large number of joints and movement options that allow it to adapt perfectly to different body types without ever losing comfort and convenience. The backrest, for example, has a tilt range that goes from 90º to 180º. Likewise, the height of the seat is adjustable, from 126 to 138 cm, as well as the armrests, with movement in two directions.
The special ergonomic design of the Gaia allows it to efficiently distribute the weight of the body to reduce fatigue in the joints and promote blood circulation, helping the user to maintain a correct and comfortable posture at the same time. Its two removable pads, one lumbar and one cervical, both filled with soft foam also contribute to this.
The Gaia is capable of perfectly supporting up to 150 kg, thanks to the fact that it is built with the ideal materials: metal frame and PVC plastic in the structure, with a reinforced plastic base of 70 cm in diameter. Plus, of course, it's covered in the highest quality synthetic leather, which feels as good as it looks.