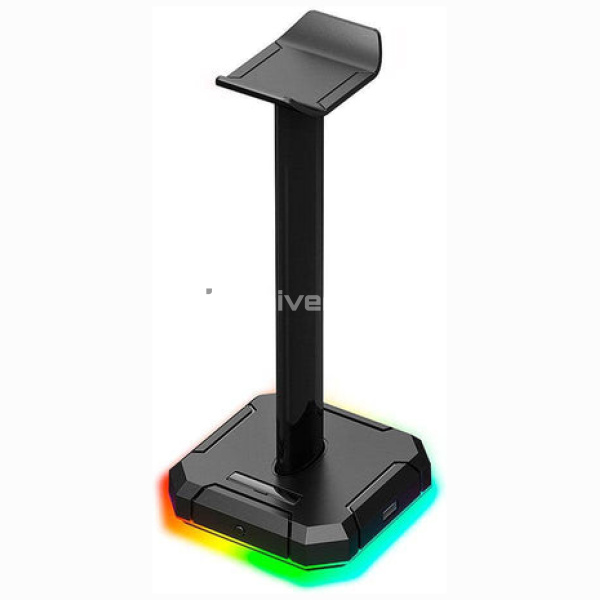 Headphone Stand Redragon Scepter Pro RGB HA300
2,599 L
The Redragon SCEPTER PRO Quad USB2.0 RGB Headset Stand protects your headset and frees up desk space with a dedicated space for you to keep your headset. It has four USB2.0 ports with ChargeSync technology, allowing for you to access external storage or charge your mobile devices. This headset stand is built to last with a durable aluminium post and a non-slip rubber base to ensure no unwanted movement. Redragon has equipped the SCEPTER PRO with dynamic RGB lighting throughout the base of the stand, this lighting can be changed between 10 modes with the press of a button. Durable aluminium stand for your headphones
Four USB 2.0 ChargeSync ports
Non-slip rubber base
Dynamic RGB backlighting with 10 modes
Powered by USB Type-C Materials: Aluminium | Rubber
Input: USB Type-C
Output: 4x USB 2.0
Size: 10.5 x 10.5 x 24.7 cm
Weight: 320g.