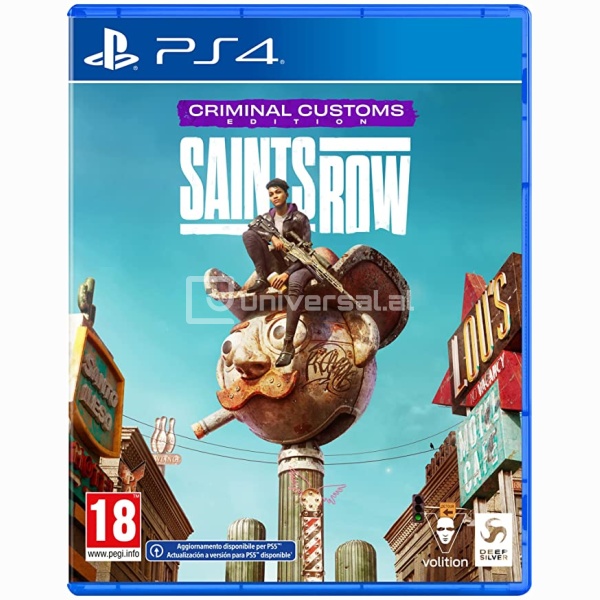 PS4 Saints Row Criminal Customs Edition
5,890 L
This edition includes two bonus items with special decorations: the Saints 'elaborately styled custom convertible and the Saints' custom body armor vest.
Witness the birth of the Saints – make your way through this spectacular original action story, filled with crime, extraordinary scenarios and fun surprises
Discover the Wild (and Crazy) West: Immerse yourself in the world of Santo Ileso, the largest setting in the entire Saints Row series, with its nine jaw-dropping districts surrounded by the majestic beauty of the southwestern desert.
Build your criminal empire: take over the city neighborhood by neighborhood, wage war on enemy factions and tighten your grip on the streets with the riskiest, but most brilliant, feats.